Jieyang Haoyu Food Co., Ltd. was established in 2013 and is located in Guangdong, China. It is a manufacturer that produces and sells chocolates and chocolate products, instant breakfast cereals.
We started as a small handmade chocolate candy shop back in 1995. Our diligent work and loyal consumers gave rise to the current scale which accommodates 2 factories with more than 20 chocolate candy and cereal production lines. The company has a chocolate production workshop of 6000 square meters, and equipped with self-developed semi-automatic chocolate production lines, which produce more than 4,000 tons of chocolate products per year. It has a cereal breakfast production workshop of 6,000 square meters, including a static dust-free workshop of 100,000 square meters, supporting independent R&D breakfast cereal production lines, which produce more than 6000 tons of instant breakfast cereals per year. All products have passed HACCP, ISO9001, ISO9001, HACCP, ISO22000 certifications.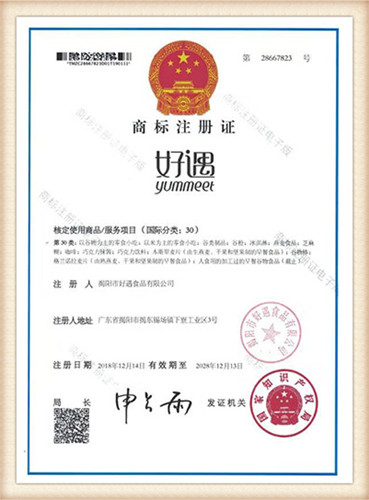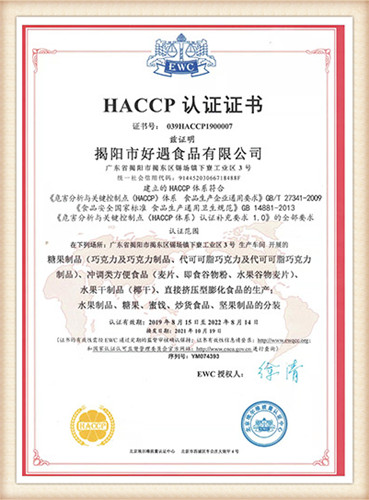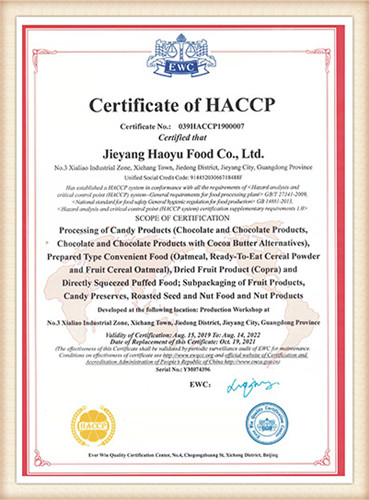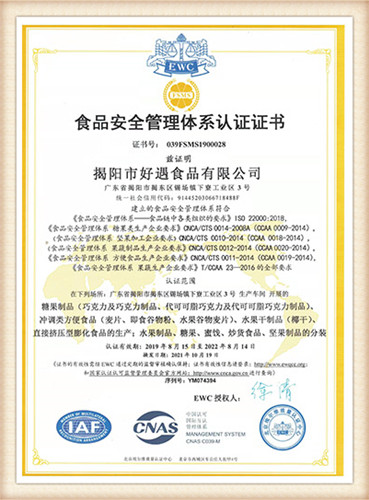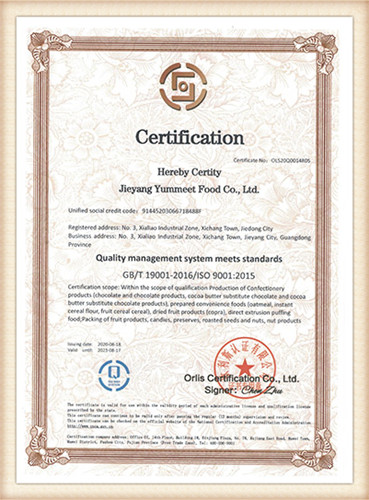 The company has more than 200 employees and strong technical strength. From product formula R&D to supporting equipment independent R&D, we are professional in customize various breakfast concept products for customers.
With over 10 years' experience in food research and development, we developed good working relations with many great companies in China. We screen the best raw materials from all over the world over the years, always keep the belief of making healthy and delicious food in every employee's heart. We've supported many startups from their beginning to become large companies as their OEM supplier. We also have cooperations with Walmart, Cosco and other big companies.
"Haoyu Food" has always adhered to the tenet of "trust-based, quality-based", and has won the support of the majority of merchants and customers, as well as the praise and trust of the industry and customers with consistent and trustworthy operation. Our company belief is: We value every customers.